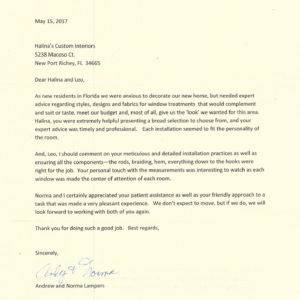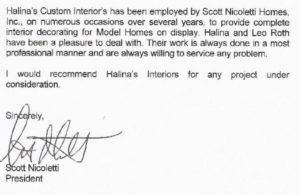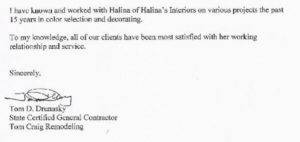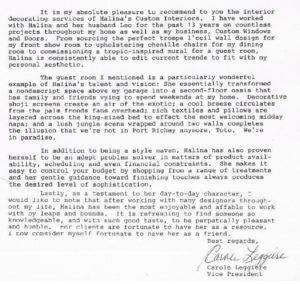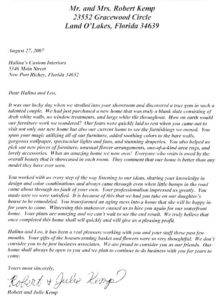 Over the years Halina and Leo of Halina's Custom Interiors and Awnings, Inc. have gather accolades from customers, real estate professionals and commercial developers for the quality of work, aesthetic appeal and service.  Here are just a few of the testimonials they received. Halina and Leo did a beautiful job with the customized window treatment they did for our Presidents Room. They are a lovely couple - very personable and accommodating. It is always nice to see them at networking events in our community! Halina & Leo consign Furniture at my Consignment Store , they are one of my best customers !!! Halina is an amazing expert in her field of Interiors and Awnings! I would not call anyone else.
Enter your Testimonial Below